Looking for a cheap accommodation option on Koh Tao right on the beach with swimming pool ?
Then Carabao Diving is the place for you!
For over 30 years, Carabao dive resort has been welcoming guests to Koh Tao's quiet, southern bay of Chalok Baan Khao. We have remained at heart a family business but have grown to now include a highly rated Scuba diving school, Thai & international restaurant, cocktail bar, travel & tour agent, and a brand new swimming pool. We have a full range of private Air-conditioned rooms, fan rooms and dormitory, all with views of the beach and across the Gulf of Thailand. Koh Tao's pier town and main nightlife area are no more than 4km's away meaning you can enjoy their delights but also retreat into the chilled, friendly, nature of Chalok village and relaxed hospitality of Carabaom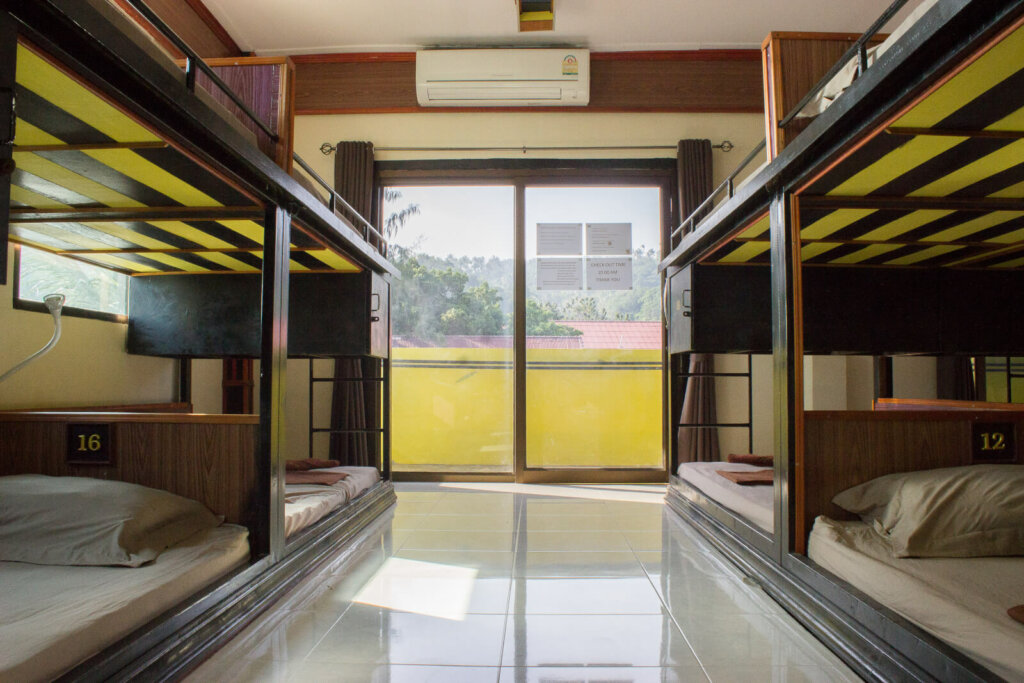 Verified
Awesome

Verified
Exceptional ☺ Very nice resort. Friendly staff. Kayaks and snorkeling set ready to use . Nice swimming pool. Scuba diving lessons and courses.

Verified
☺Pool, nettes Personal, Schnorchelausrüstung zum verleihen, Shark Bay fußläufig erreichbar ☹Die (asiatischen) Duschen mitten im Bad sind eher unpraktisch, da nach dem Duschen der Boden erstmal länger nass ist...
Verified
☺l'équipe pour faire de la plongée ❤️

Verified
Exceptional ☺ Nice swimming pool in front of thé beach and really Nice staff

Anonymous
February 27, 2022.
Verified
Fair

Cyrille
February 12, 2022.
Verified
rapport qualité prix parfait ☺personnel agréable sympathique ☹le club de plongée très professionnel

Verified
Exceptional
Verified
Very Good

Jolanda
January 27, 2022.
Verified
☺Ligging is prachtig, in een kleine baai. Volop snorkelmogelijkheden. De eigenaar is super vriendelijke en altijd beschikbaar voor vragen. De kamers zijn basic, maar voor de prijs mag je niet meer verwachten. Er zijn kano's beschikbaar. Rondom het hotel liggen verschillende restaurantjes waar je goed kunt eten We hadden 3 nachten geboekt en zijn 7 nachten gebleven. Zeker aan te raden als je niet teveel luxe nodig hebt. Wij komen zeker nog eens terug ☹Niets.
Free taxi pick up around the island
Any questions? Feel free to contact us via contact form, Facebook, WhatsApp, Line